Home energy audit: How clean energy tax credits could help you save energy
Do you want to make your house more energy efficient but aren't sure where to begin? A great place to start is with a home energy audit.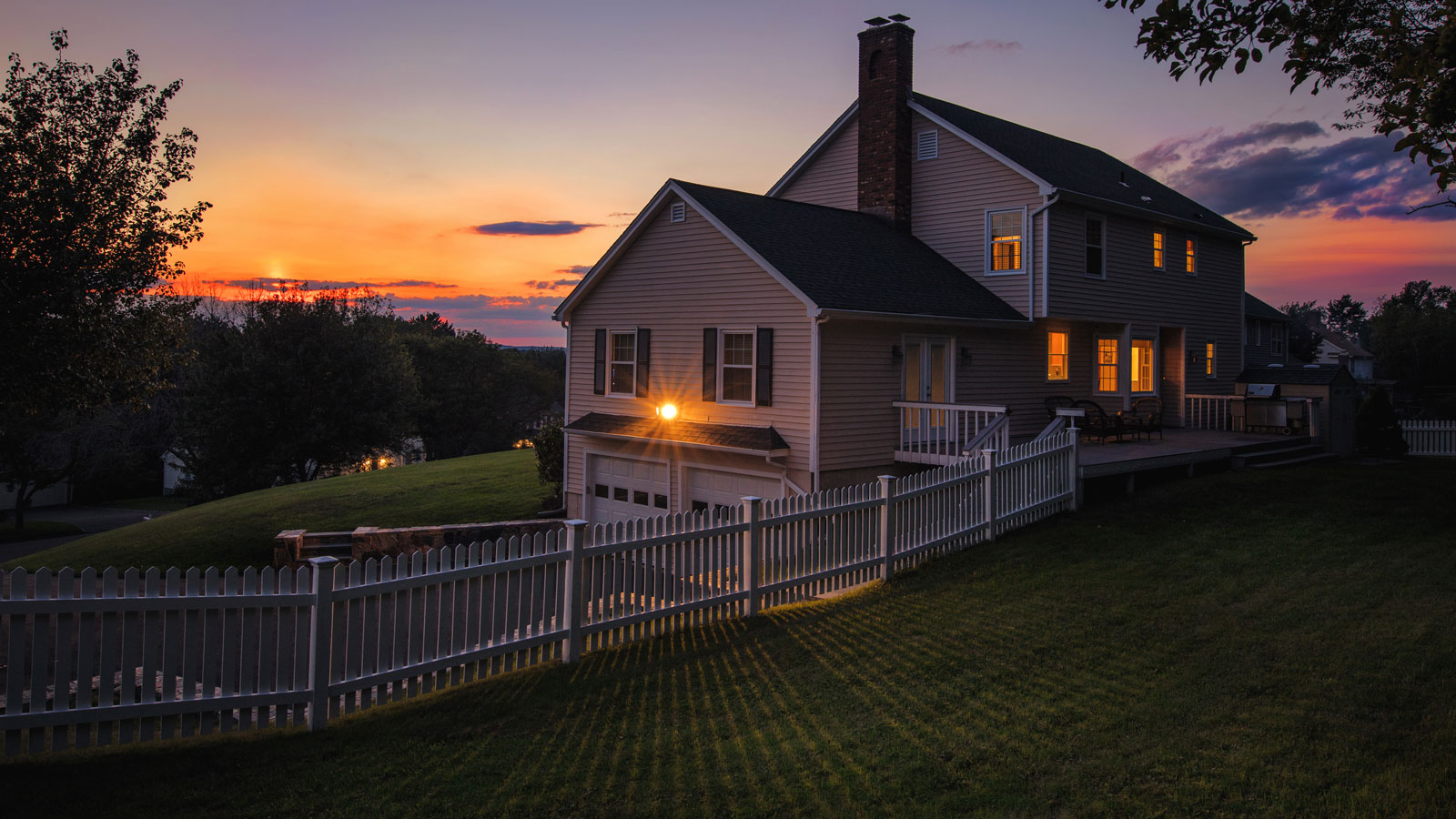 There are lots of new rebates and tax credits out there that you can use to help pay for home improvement projects to reduce your home's energy use. But if you aren't sure where or how to get started, the best first step might be to get a home energy audit — and tax credits can help you pay for that, too.
Thanks to the Inflation Reduction Act, signed into law in 2022, the federal government is investing $369 billion into clean energy. The law also offers tax incentives and discounts that could save Americans tens of thousands of dollars as they upgrade their homes to be more energy efficient.
Here's what to know:
What is a home energy audit?
A home energy audit is an inspection that assesses how your home uses energy. You may also hear it called a "home energy assessment," but the purpose is the same. It will provide you with a clear roadmap of home improvement projects you can undertake to save energy and money at home.
These assessments are performed by professional energy auditors, who will complete a full walk-through of your home. As they conduct their audit, they'll also run a few tests to determine where energy is being lost in your home and where you'll be able to save money on your heating and electric bills by fixing those problems.
Common tests include:
Blower door tests

to measure air leakage through cracks and openings in your home's envelope.

Thermographic inspections

with infrared cameras to find hot and cold spots in your home where additional insulation could help, and potentially identify air leaks.

HVAC system efficiency tests to see if there are air leaks.
You should also share things you yourself have noticed about your home, such as the location of any drafty spots or any rooms that are noticeably colder than others. It'll even be helpful to have copies of your energy bills handy, as they provide a record of your energy use throughout the year.
What do you learn from a home energy audit?
After the auditor completes their inspection, they will be able to provide you with a report of what they found and actions you can take to reduce your home's energy use.
Common recommendations may include:
Adding insulation to the attic, foundation or walls to reduce heat loss.

Sealing your home to reduce air leakage or drafts. 

Installing energy-saving tools like smart thermostats, LED lightbulbs, smart power strips, energy-efficient appliances and more.

Installing other clean energy technologies such as rooftop solar panels or an electric car charger.
How much does a home energy audit cost?
It can depend on your home's size and the thoroughness of the inspection, but an average professional home energy audit usually costs between $200 and $700. 
However, clean energy tax credits included in the Inflation Reduction Act can save you some money. Starting in 2023, you can use the Energy Efficient Home Improvement Credit to cover the cost of home energy audits up to $150.
How do I find a home energy auditor?
The Department of Energy (DOE) offers tips and guidance on professional home energy assessments, and your local or state government may also offer programs to help you get an audit. 
The DOE also recommends the Residential Energy Services Network (RESNET) or the Building Performance Insitute as useful starting places to locate an energy assessment service near you.
Now that I have my home energy audit, how much of the cost of these projects will tax credits cover?
The Energy Efficient Home Improvement Credit helps to cover the cost of a professional home energy audit. It also covers the purchase and installation of many of the basic home weatherization projects that a home energy audit might recommend for you, such as adding insulation, improving ventilation and sealing off drafts in your home. 
Starting in 2023, this credit amount will cover 30% of the total amount taxpayers spend over the course of the year on qualified energy efficiency projects.
Low- and moderate-income households can qualify for different upfront rebates under the High-Efficiency Electric Home Rebate Act (HEEHRA). Rewiring America has created an IRA Savings Calculator to help households determine their eligibility for these rebates. Qualifying households can expect the following rebates, which will be administered by state energy offices: 
Heat pump HVAC system $8,000

Heat pump water heater $1,750

Electric stove/cooktop $840

Heat pump clothes dryer $840

Breaker box $4,000

Electric wiring $2,500

Weatherization (insulation, air sealing, ventilation) $1,600
Learn more about how to apply for home weatherization assistance here.
What else should I know?
Check out our Clean Energy Home Toolkit to learn more about how to weatherize your home, cut energy bills, buy an electric car, and get even more information on the rebates and tax incentives included in the Inflation Reduction Act.
Taking action to reduce your energy use at home is a powerful first step. But the problem is much bigger than just you and me, of course. Major corporations need to do more to reduce their energy footprints, too, and you can tell Walmart to go solar by adding your name to our petition today.
Topics
Author
Senior Director, Campaign for 100% Renewable Energy, Environment America Research & Policy Center
Johanna directs strategy and staff for Environment America's energy campaigns at the local, state and national level. In her prior positions, she led the campaign to ban smoking in all Maryland workplaces, helped stop the construction of a new nuclear reactor on the shores of the Chesapeake Bay and helped build the support necessary to pass the EmPOWER Maryland Act, which set a goal of reducing the state's per capita electricity use by 15 percent. She also currently serves on the board of Community Action Works. Johanna lives in Amherst, Massachusetts, with her family, where she enjoys growing dahlias, biking and the occasional game of goaltimate.